Customer Reviews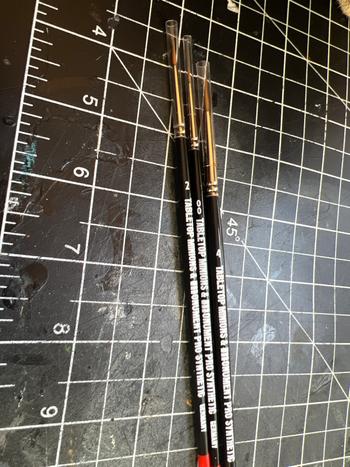 10/28/2022
My favorite brush set
This brush set is absolutely perfect! The brushes are high quality and keep their points for a long time, with minimal curling. They also do not split like sable brushes do sometimes. 5 stars, all the way. I also got a #6 synthetic for big wash and contrast jobs, but the #4 that comes in this set does a great job!
Christopher V.

United States
11/25/2022
Great brushes
So far the best I own
11/24/2022
Uncle Atom has great taste
He picked some great brushes to put in his weapon rack. Love the sharp point and nice snap. My favorite brushes!
Travis D.

United States
11/21/2022
Great paint products!
Awesome paint and primer products! Makes me want to try all the other hobby products monument sells
Robert G.

United States