Customer Reviews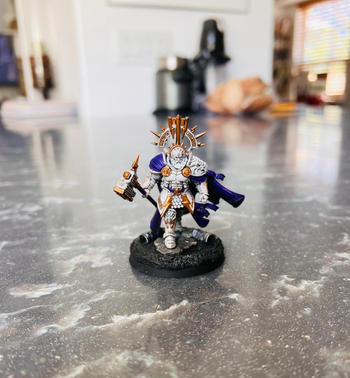 01/12/2023
After using these, I put all my other paints on the shelf permanently
Seriously - get ready to elevate your miniature painting game with Pro Acryl paints! I used Transparent White (and others from the line) to finish off the rest of my Stormcast army and I can say that it is nothing short of amazing and will take any miniature painting project to the next level. A few points from what I experienced: 1. The pigmentation is off the charts, making application a total breeze. 2. The versatility of this paint is unmatched, you can use it for any technique you can think of. 3. The smooth application and dreamy control will make you wonder how you ever painted without it. 4. The consistency is perfect, it dries at just the right speed for fine details and intricate work. With all that said, I've already consigned my old paints to my hobby shelf to collect dust after completely switching to Pro Acryl. Can't wait to see what else is coming down the line!
Eli M.

United States
01/11/2023
Best Ever
I love your paints! When new ones are released, I order them as soon as I find out. I've never gotten a "bad batch", every color is fantastic, and they work great on the wet palette. Recently I got your basing materials and the texture is perfect. I ordered the new go bag and signature paints minutes after they were available, and I received a shipping notification the next morning. It's always a pleasure to buy from you guys! As long as you keep pushing out quality products, I'll keep buying them.
Barry D.

United States
01/03/2023
My new go-to paint
Creamy smooth and dead flat! Plus the bottles are awesome - comes with a shaker bead and a dropper top that has never needed unclogging with a pin. Super excited about the latest colors just announced - really getting the line filled out.
Martin C.

United States