Customer Reviews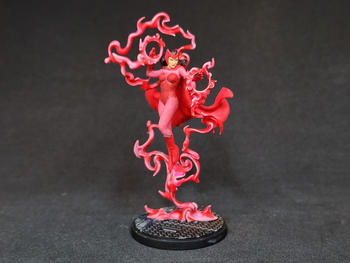 07/17/2023
Pretty solid pink
It's pink! Get the red too and you can easily do great things with MCP Scarlet Witch.
Simon C.

United States
08/18/2023
To be fair...
I haven't actually used my pink paint yet but I try to buy all of your colors as they come out because I love your paint. 10/10 would buy and will continue to buy.
Andrew K.

United States
06/27/2023
Love the paint
The paint has great coverage and goes on smooth
Jacob M.

United States
02/28/2023
THE hobby company for jaded miniature painters
I needed a change, man. After 30 years of the same paints and painting gear, I took a gander at Monument's offerings and have been really happy with the paints, water cup, and beads I got. The paint range contains colors I haven't really seen anywhere else, but have always looked for. And the quality of the paints are excellent. I love their consistency and opacity. Looking forward to expanding this first selection of paints. And the beads are essential!
John M.

United States
01/25/2023
You won't regret it
Great quality paint that even a beginner hobbyist like myself can take up and get used to. Colors mix seamlessly, the container is well thought out as it screws open for easy application to your palette. ETA for delivery was reasonable and all my purchases came well packaged.
Vanessa M.

United States