Customer Reviews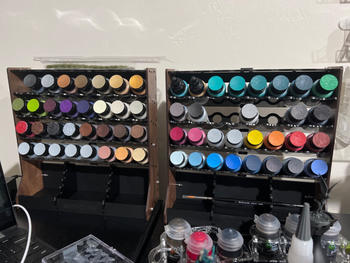 05/29/2023
My Preferred Lids
I love these lids, and I wish they were the standard. But I'm glad monument makes them available for cheap. One of the many reasons I'm slowly but surely switching almost all of my paints over to ProAcryl.
Matthew Y.

United States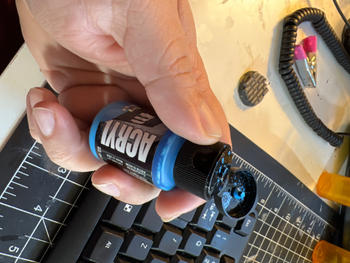 02/13/2023
Excellent alternative flip caps
These are great flip top caps! Very convenient to use and dispense more prescient amounts of paint. They do get some dried paint buildup which needs to get picked off from time to time, but that is unavoidable and to be expected for any kind of paint tops. My only criticism is that I wish the paints were sold with this type of cap to begin with.
Christopher V.

United States
09/27/2023
Great caps!
These are my favorite caps out of the three styles available, mostly because there's almost no waste and they can be opened with one hand. Wish they were an option when you buy the paint rather than an add-on.
Timothy R.

Japan
09/21/2023
Much appreciated!
Game changer for my dry environment, and a greatly appreciated option!
Eric N.

United States
08/24/2023
Love these caps
I have completely switched my paints to these caps. I like how they perform as a dropper, I like how they can be opened/closed with one hand. I put primer on the top, then double coat over the primer so I have a really clear idea as to exactly what it looks like dry. It is especially helpful with choosing the right blue or brown.
Matthew Y.

United States