Customer Reviews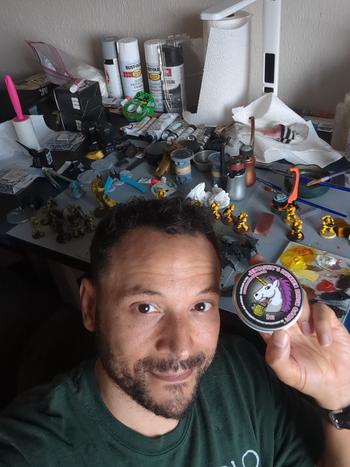 08/23/2023
Enjoying your products
I'm very satisfied with your Bomb Wick sable brushes. I enjoy the initial run of Pro Acryl paint that you started with. I'm looking forward to the Uberliner signature paints you have recently released. I am glad that I'm finally able to try your brush soap as well. I think your products are priced correctly. I definitely like your stickers as well as your tutorials and friendly presence at conventions. Thank you to all of your team!
Alexander W.

United States
07/10/2023
Only brush soap I use
Amazing product , my brushes have never been cleaner and in better shape
Robert A.

United States
06/29/2023
Great Brushes!
These brushes maintain their point really well for my use. Everything I have purchased from Monument has been spot on... earned a customer for life.
James F.

United States
06/17/2023
Quality
First bought like 3 paints to try them out. Ended up buying every paint that MH put out. Paints are top notch but I haven't had a chance to try the brushes yet but Jen's brush soap is fantastic. Please keep up the quality and customer service. A+.
Brian C.

United States
06/03/2023
It's got a unicorn on the can
So clean, so fresh
Michael D.

United States