Customer Reviews
06/28/2023
Awesomeness
I love these brushes, glad you guys got them back in stock
Bruce W.

United States
06/28/2023
If you haven't you should !!!
I can not believe how much better these brushes are than what I was using!!! My paint glides on my models smoother and over all just looks better !!! No joke I was amazed
Daniel H.

United States
06/28/2023
Fantastic brush selection and even better customer service!
These brushes are great! This is my first set of sables, and I'm amazed at how well they hold a point and their "springiness." (for lack of a better term) They're flexible but provide enough rigidity that they don't flop around when loaded with paint. The synthetics are perfect for basecoating and doing larger models, and even these are much better than the synthetics I normally use. One of the brushes (the #1 sable) arrived with some damage, and I contacted Monument to let them know and that I'd try and see if I could reshape it. I could get some of the bristles back in line, but Monument had a replacement in the mail the very next day. Needless to say, their customer service was top-notch.
Ryan S.

United States
06/27/2023
Great product just not for me
The brushes are of great quality however they are not for me My main issues with these brushes is the handles on some of the smaller sizes are too thin and bend too easy they lack the substance and strength that other brush brands have such as the series 7 and the Raphael brushes. I really hope monument considers making an XL series for people like me who have large hands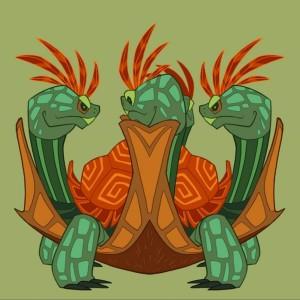 JC
Joseph C.

United States
06/30/2023
Monument Hobbies
Thanks for that feedback! We appreciate that you recognize the quality of our brushes, even if you feel they aren't right for you. We do use industry standard handles when we produce our brushes, and the handle size increases as the size of the brush head increases. That being said, we want everyone who purchases our products to be satisfied with them, so please feel free to contact us directly at support@monumenthobbies.com if you'd like to discuss a return.
03/22/2023
First set of really nice brushes
I went from the cheap brushes off amazon to these and wow! the paint really flows so much better, and these hold there form! I did have some citadel ones but I ruined them within the first week so I never truly appreciated a good brush until these. I picked these up about 4-5 months into picking the hobby back up.