About Us And Our Products
From our humble start as Slowfusegaming to now, our mission has stayed true – provide the highest quality hobby supplies at the best value to artists everywhere. Our dedication to this along with your awesome support of our products has led to steady growth and expansion of our catalog. Everything we manufacture is created with the miniature artist in mind. We build, paint, and play on a daily basis, so we know what works best and try to make sure all our products meet particular hobby needs. Thanks so much for joining us on this journey. We are so fortunate to have such a great community of hobbyists that we get to call friends!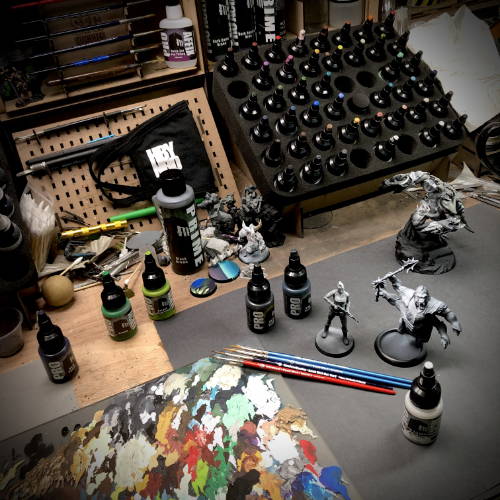 We can't just say our products are the highest quality, we have to be able to prove it on a daily basis. That means not only designing and making great things, but supporting them in the best manner possible. We stand behind every single product that we make, and we use them on a daily basis here in the studio too. As artists ourselves, we know how important the tools we use are, and we strive to make sure ours are the ones that keep your hobby moving forward. If you ever have any questions about Monument products, just reach out via the contact page and we'll be on it ASAP.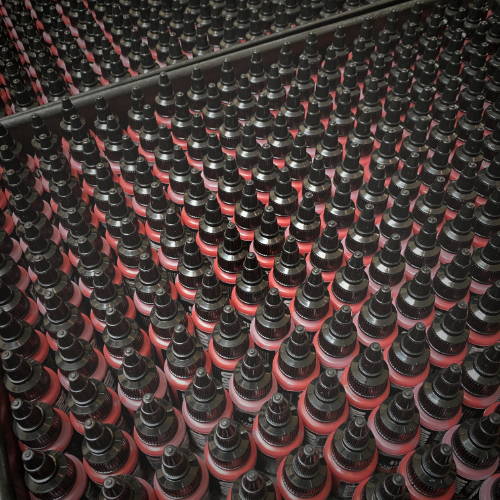 All the wonderful art provided by ZAMBIES!
Jen (Jentastic) runs the place and does all the work. Jason (Slowfuse) sits around looking pretty and pretends to paint things. Cora (the Dog) handles Human Resources and Customer Service. Anything the three of them can't figure out just gets decided by the Magic 8 Ball. We like things simple around here! Oh, and don't ask about the scissors...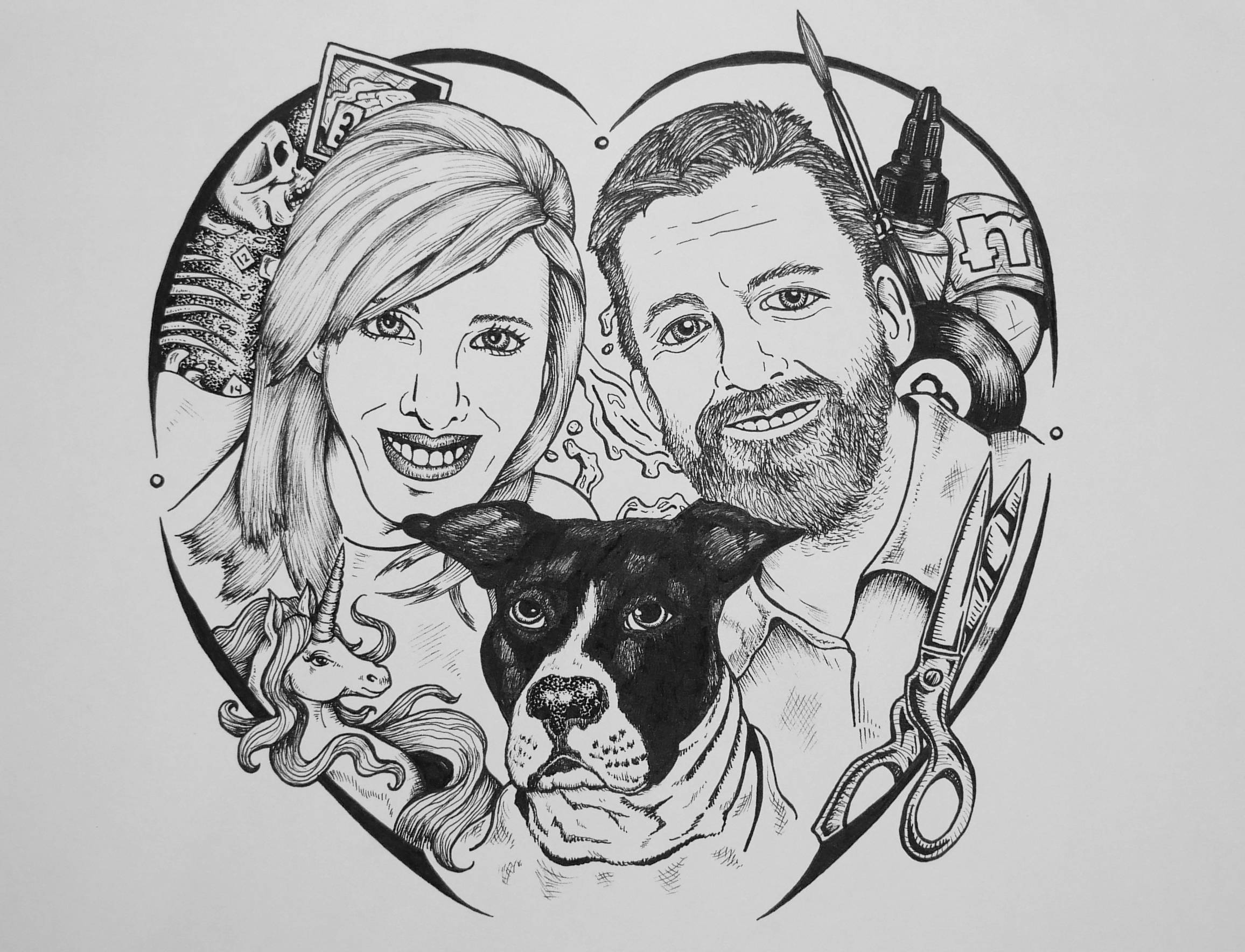 Ruben started as a member of our online streaming community and after deciding that Monument was his type of crazy, packed up the family and moved across country to become the Head Nerd in charge of Pro Acryl production. If you have a bottle of Monument paint, it's a pretty good bet that Ruben has put his stamp of approval on it. You can usually find him in the back of the building listening to the soothing sounds of filling machines beeping and the world's worst Spotify playlists. Call him a nerd, call him the Beast, just don't call him late for Spaghetti night.