About Us And Our Products
From our humble start as Slowfusegaming to now, our mission has stayed true – provide the highest quality hobby supplies at the best value to artists everywhere. Our dedication to this along with your awesome support of our products has led to steady growth and expansion of our catalog. Everything we manufacture is created with the miniature artist in mind. We build, paint, and play on a daily basis, so we know what works best and try to make sure all our products meet particular hobby needs. Thanks so much for joining us on this journey. We are so fortunate to have such a great community of hobbyists that we get to call friends!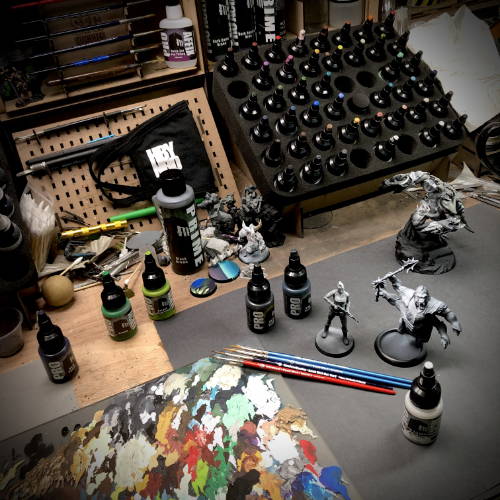 We can't just say our products are the highest quality, we have to be able to prove it on a daily basis. That means not only designing and making great things, but supporting them in the best manner possible. We stand behind every single product that we make, and we use them on a daily basis here in the studio too. As artists ourselves, we know how important the tools we use are, and we strive to make sure ours are the ones that keep your hobby moving forward. If you ever have any questions about Monument products, just reach out via the contact page and we'll be on it ASAP.