Customer Reviews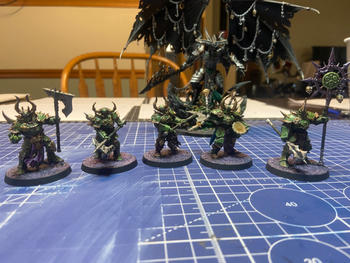 01/03/2023
Pretty good actually
This particular color looks really good. I wanted it as the accent color to a Nurgle scheme and it was spot on. The paint is great, no thinning for me for base coating/highlights. Goes through the air brush well with the usual treatment of thinner/flow improver/retarder depending on what you want it to do.
Jonathon F.

United States
11/21/2022
So far so good
I am slowly making my way through the paints. Buying 8 or 16 at a time. So far they have been excellent. Replacing my Citadel paints
David C.

United States
11/20/2022
Best paints for any level of painter
Monument Hobbies is my go to paint brand for all my painting needs. Good for beginners because paints are at a great viscosity. No need to figure out ways to thin the paints, and little worries about clumping. Just give them a shake and they are ready.
Calvin F.

United States