Customer Reviews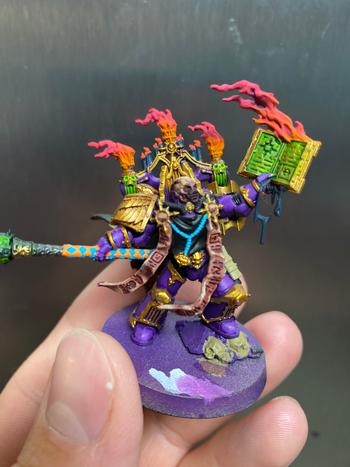 06/08/2023
It's in the name
My favorite purple hands down. I've watched hours upon hours of reviews, how tos, etc about the best vibrant purple. If you want your models to pop and say I'm the fancy one and I know it? This is your color. I'm still experimenting on how I want to highlight or create shadows with it. But just slap it on anything and your eyes well tell you to bow from its majesty
Dave

United States
12/04/2023
My new go to purple for cloaks and capes
Gerald

United States
11/22/2023
Best purple
Simply perfect
Tim A.

United States
05/01/2023
Bright vibrant color!
Tried out this new royal purple color and it covers really well. The coverage is very good and even, one of the best purple colors I have bought.
Mark M.

United States
03/28/2023
A purple truly made for Royalty.
This is my go to purple now for painting Roman generals and emperors children.
Christopher H.

United States