Customer Reviews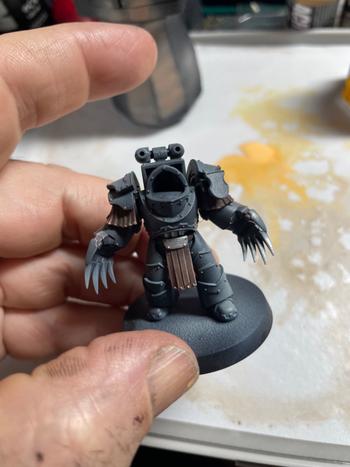 05/06/2023
Payne's grey.
Love this paint. My space wolves for HH have the perfect base color. I feel this is the best range of paint I've used. Please make more washes.
James M.

United States
10/30/2023
*****
Same great quality I've come to expect from all the pro acryll line! And a great color that perfectly fills a niche in my needs
Robbie R.

United States
06/01/2023
I Love This Paint
This is an excellent quality paint and the color is something I didn't know I needed until now! It's already seeing frequent use on my table and I only just got it. Y'all have given me an excuse to get more of your paints with this one.
Christopher P.

United States
05/01/2023
Amazing Shadow
Just a perfect balance of a blackish, blueish, dark greyish color. Mixes really well with so many colors to make quality natural shadow tones. Once I get through this bottle, I will definitely have its replacement ordered again and on the way.
Charles M.

United States
02/02/2023
Paint I've been missing!
This is amazing paint, having a good Payne's Gray is something I have been missing from my paint collection.
Riley H.

United States