Customer Reviews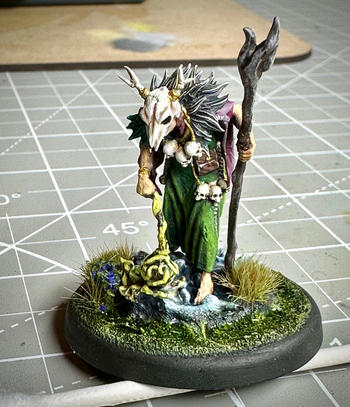 02/02/2023
First time using Pro Acryl paints
Love them. Very impressed in all areas with how these paints handle and cover. Bought a set and a handful of other different colors. Will be my go to paint from now on!
Duncan M.

United States
11/23/2023
Paint for Real Painters
This Paint is my new go to paint. I'm less than 10 away from the complete regular set... now just need the signature series... The Quality is better than all the other so called "Professional" brands with color more vibrant and easier to use. with the best customer service and with interactive staff and video almost every day on twitch!
Roger G.

United States
04/26/2023
Fantastic paint brand.
Ease of use by brush or airbrush is great.Am currently using these paints during a WIP build on my YouTube channel.
Brent E.

United States
01/23/2023
Awesome paint line
Very easy to use, great coverage on all the colors I've used so far. Best cost for the amount of paint you get. I love that it comes with a mixing ball already in it.
Gregory S.

United States
01/03/2023
Monument is my personal favorite
I have tried most of the big brands of miniature paint, and Monument's line has become my go-to paint. It is the closest paint to my work station. I prefer it because each bottle has the best qualities of the other brands I own. Monument as a company is incredibly approachable and friendly. They almost feel like friends I haven't personally met yet. I recommend anyone considering a purchase of their products to try them out. You will likely find a new favorite with them.
Cory W.

United States