Customer Reviews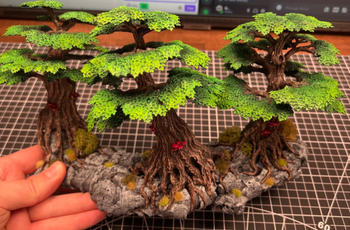 09/25/2023
You need to ask?
Listen, I understand that you need reviews for websites and product promotions. It makes sense to have people tell you what they think about their product. I on the other hand, don't need to tell you anything. I already did. You're sending me this because I bought six pots of your mahogany paint. Six… when was the last time you bought six of anything? If you buy six of something you are one step away from wearing a sandwich board telling everyone that they should buy this even if they don't have any conceivable use for it. Also it's not the first time I've bought mahogany paint from you. Let that sink in. You sell paint for minis. I've purchased this same paint before AND I just ordered six more…for minis. Do you have any idea how far 22ml of paint goes on models? It literally means I'm using it like franks hot sauce. I'm putting that **** on everything. If you send me a shirt that says mahogany or death, the same color as that paint I will wear that **** until it falls apart.
Andrew C.

United States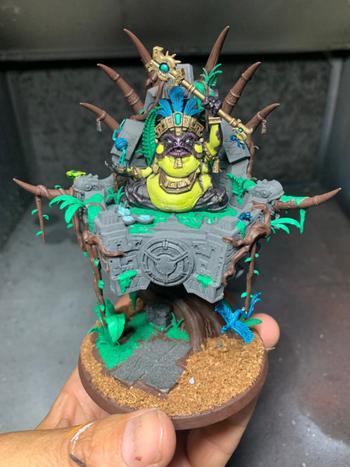 06/06/2023
My new favorite paint line
Great, I love all of the colors that I've used. I love the finish to them, the actual colors themselves are vibrant and pop and the bold titanium white is the best white I've ever used.
Justin H.

United States
10/28/2022
The Swiss Army Knife of paints.
I am fairly new to painting and I was struggling to find a brown paint that I liked and when I got Pro Acryl Mahogany I knew I was set. I use this paint as the base for doing rust, hazard stripes, weathering, bases, hair, and more rust. Mahogany just checks all of the boxes for an amazing brown paint that can do a ton!
Silas(Gosu)

United States
10/10/2023
Overall review
I love this company. Not only are the products top notch, the customer service is great. I've had the pleasure of meeting some of the crew at gaming cons, and spoke with some of them through their livestream on twitch. Great people, great products. I'm glad my friends at Mid Mitten Gaming have recommended them to me. Life long customer right here!!!
Jerald B.

United States
06/13/2023
Mahogany
This is a deep brown, and very matte! I actually love this color so much, it's a great base starting brown to a lot interesting browns I do. Also great for adding textures. Make sure to shake shake a lot when you first get it, more than you think. I wish more colors were like this
Adam T.

United States