Customer Reviews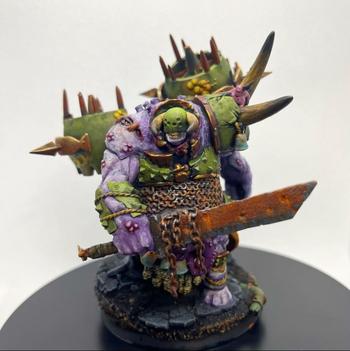 11/20/2022
Great paint!
Love the uniform flow and coverage and the flat finish. Great paint!
Nelson R.

United States
12/01/2022
Pretty stinkin good
I like them pretty well. The brighter golds feel like theyre too close to white, but maybe other people like that. It's a high quality set all the same
12/01/2022
Best Metallic Paints for Miniatures and Tabletop Hobby. I'll die on this hill
I bought this set as a gift for my little brother who is trying to get more into mini painting, and he, of course, loves his minis with lots of plate armor and shields. This box has been endless enjoyment for him. I have all of these paints as well, and they are a MAJOR part of my personal and professional painting. (Pro Acryl Bronze is the best metallic paint. Period.)
Daniel P.

United States
11/20/2022
Great box
Love them, good for starters too
Eliseo A.

United States
11/20/2022
Love these paints.
I've played tabletop games for over 25 years and have painted off and on using various paints. During 2020 I got more into painting and discovered Monument Hobbies via their twitch channel. Jason and Jen are awesome folks and they make awesome products. I am now a hardcore Pro Acryl user, all of their paints and most of their tools are at my workbench and get used often. Highly recommended.
Eric L.

United States