Customer Reviews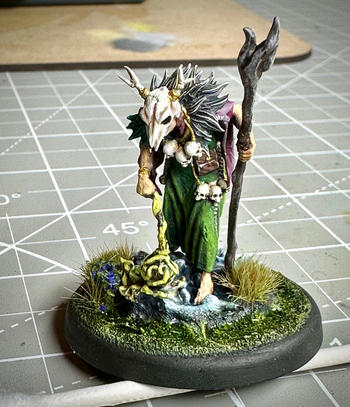 02/02/2023
First time using Pro Acryl paints
Love them. Very impressed in all areas with how these paints handle and cover. Bought a set and a handful of other different colors. Will be my go to paint from now on!
Duncan M.

United States
01/23/2023
Awesome paint line
Very easy to use, great coverage on all the colors I've used so far. Best cost for the amount of paint you get. I love that it comes with a mixing ball already in it.
Gregory S.

United States
01/03/2023
Monument is my personal favorite
I have tried most of the big brands of miniature paint, and Monument's line has become my go-to paint. It is the closest paint to my work station. I prefer it because each bottle has the best qualities of the other brands I own. Monument as a company is incredibly approachable and friendly. They almost feel like friends I haven't personally met yet. I recommend anyone considering a purchase of their products to try them out. You will likely find a new favorite with them.
Cory W.

United States
01/02/2023
Great addition to a great collection
This is a must paint for the skin tone collection. I wanted a darker pain that wasn't like the umber typically used. This one is great.
Michael M.

Canada
12/01/2022
ALL Good
I've been dealing with Monument for about a year. Absolutely my favorite paints and, there's not a brand I haven't tried. I even send them to painters in the UK and Spain ad gifts. They're also reasonably priced and delivery is consistently 4 days, cross country. Their transparents are not speed paints but serve a purpose in my studio. Very nice basing material and primer is top shelf I wracked my brain to be even a wee bit critical and I got nothin.
Gary J.

United States