Customer Reviews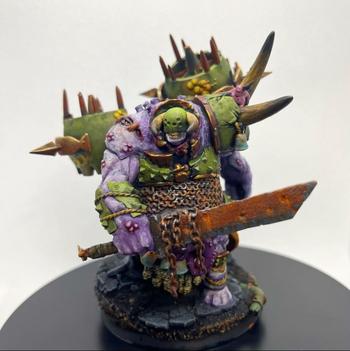 11/20/2022
Great paint!
Love the uniform flow and coverage and the flat finish. Great paint!
Nelson R.

United States
11/20/2022
Great box
Love them, good for starters too
Eliseo A.

United States
11/20/2022
Love these paints.
I've played tabletop games for over 25 years and have painted off and on using various paints. During 2020 I got more into painting and discovered Monument Hobbies via their twitch channel. Jason and Jen are awesome folks and they make awesome products. I am now a hardcore Pro Acryl user, all of their paints and most of their tools are at my workbench and get used often. Highly recommended.
Eric L.

United States
11/20/2022
Great Metallics
These are the best metallic pigments I have ever used. The pigments are very finely ground and the medium flows well with minimal, if any, thinning. The metallic medium is great for mixing your own metallic colors as well. My only wish for this set was if there was a gunmetal tone as an intermediate between dark silver and silver, but as it stands these metallic paints are fantastic.
Travis L.

United States
11/17/2022
Actually good metallics
Other paints even if I like their line can have one good metallic but the rest are sub par. These are all on the same level. Which is really nice especially with mixing. They're all potent with great coverage. But I not a fan of the bottles. There's nothing wrong with then, they're fine and why I'm not giving it 4/5. They're just not for me. They don't fit my current paint shelf because of the wider foot print.
Jared B.

United States