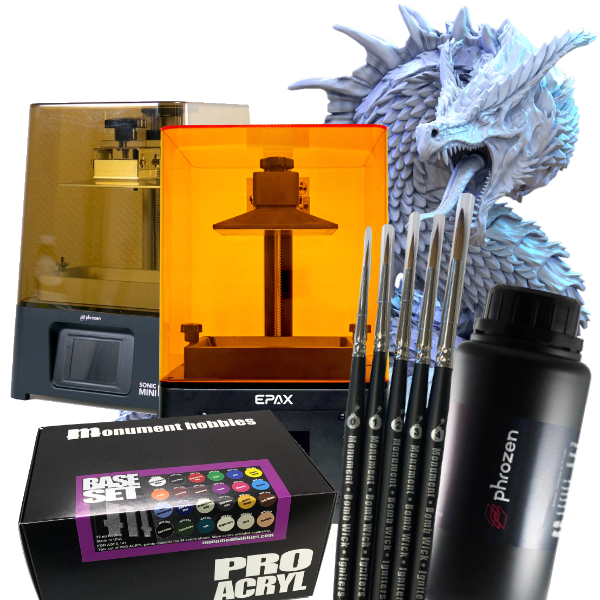 Episode 1 - Wasteland Madness!
The prizes include the following and may be added to or altered, so make sure to check back during the quarter! Total value is well over $1000.00 USD!
1. Complete Pro Acryl paint set! Every color we make. Every. Single. One.
2. Complete Bomb Wick brush set. Again, every single brush we make!
3. 3D resin printer and a bottle of resin to get you going! This will be either a Phrozen Sonic mini 4k or Epax E6 depending on episode.
4. Resin Base set from Elrik's Hobbies!
5. Printing service / models from Impact Miniatures!
6. STL files from Mini Monster Mayhem that you can either print with your new printer, or have Impact take care of for you!