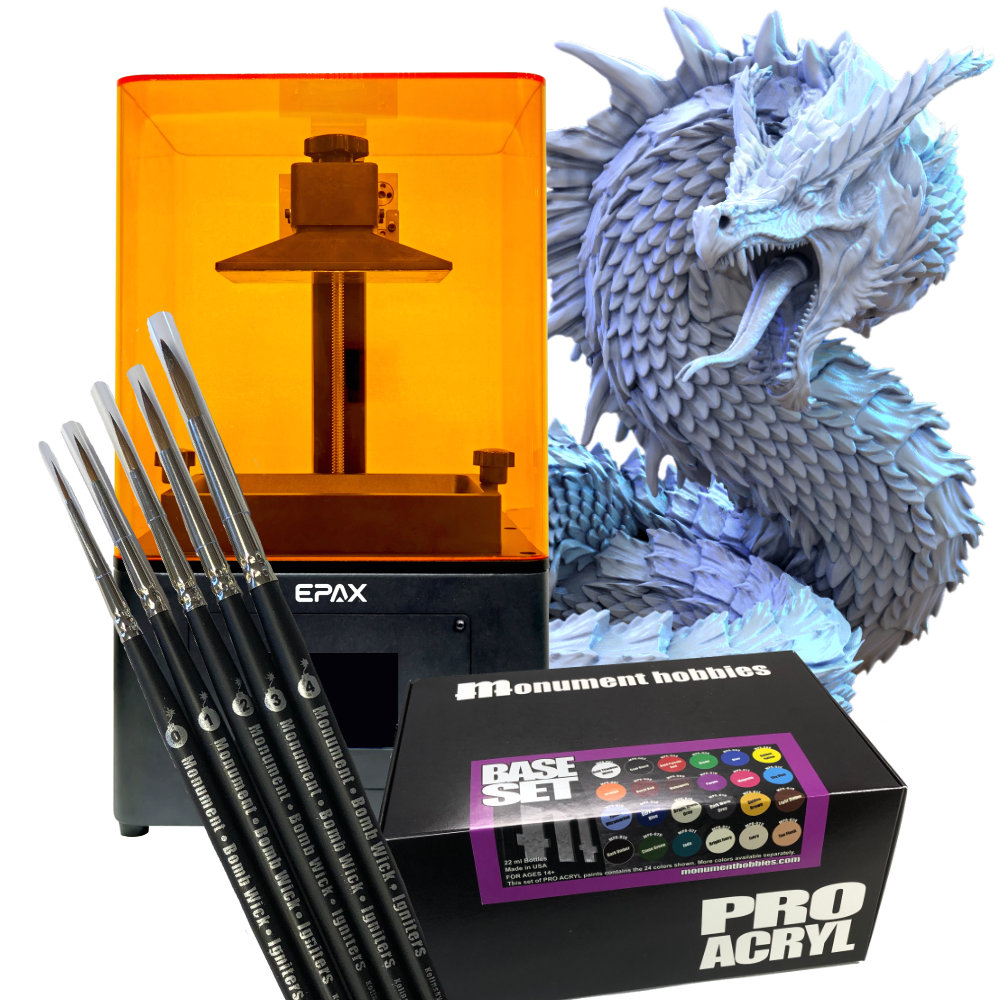 Episode 4 - Christmas Perils!
The prizes include the following and may be added to or altered, so make sure to check back during the quarter! Total value is well over $1000.00 USD!
1. Complete Pro Acryl paint set! Every color we make. Every. Single. One.
2. Complete Bomb Wick brush set. Again, every single brush we make!
3. Epax 3D resin printer and a bottle of resin to get you going!
4. STL files from Mini Monster Mayhem that you can either print with your new printer, or have Impact take care of for you!