Customer Reviews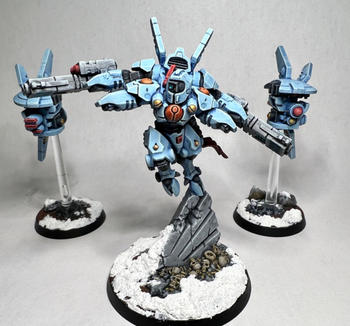 01/04/2023
Too quality paints..
Love the paints, they're my new go-to for miniatures.. however, I am not a fan of the "no clog" dropper tops.. I wish there was an option to select which top I wanted without having to buy the alternative tops separately!!
Lance G.

United States
03/01/2023
Superior manufacturing
Great consistency across the range with great coverage. No chalky whites or goopy yellows like some other major brands.
jeremy o.

United States
02/07/2023
It's the paints you get
Perfect. Quit looking, you found em. Get em and paint.
Clayton S.

United States
02/07/2023
Wonderful all-round paint system.
Have been shopping around for a new line of paint for a few years after using Citadel paints almost exclusively for 15 years. With extreme flat finish, heavy pigment, and awesome, no corners cut, approach to their dropper bottles; ProAcryl paints checked off all of the boxes all at an affordable price! Would recommend this brand to any one; veteran, or new hobbyist alike.
Anthony R.

United States
02/02/2023
Love these paints and the range as a whole. Really like how well the colors blend.
Christopher B.

United States