Customer Reviews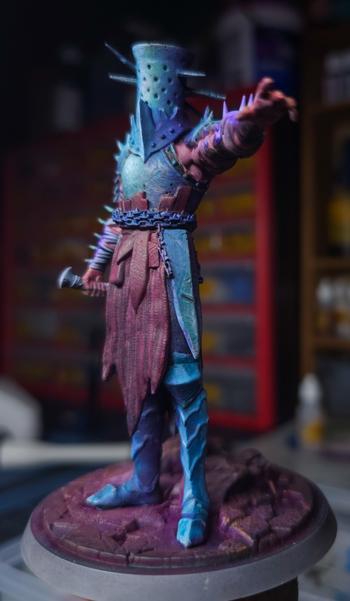 08/28/2023
Dark Sea Ben!
Dark Sea Ben has skyrocketed into my top 5 favorite colors. It is really versatile and pairs excellently with other blue black and/or sea blue paints. Every color here is amazing. The white is like P3's menoth white but a lot smoother. Dark Sea Ben is the MVP though.
Chris B.

United States
11/10/2023
Initial impression
These paints simply rock! Primer goes on smoothly as do the colors. Would highly recommend these to anyone seeking high quality products for any level of experience. Keep them coming.
Jose A.

United States
11/09/2023
Great idea.
The idea of custom colors from famous painting talents is great. I've bought all four of them so far and not a disappoint ion the lot. Who's next up? Another great reason Monument is the king of my paint collection.
Val P.

United States
09/07/2023
Love the paints
Still favorite paint brands and these artists paints are really cool for new colors. I've grown used to matt paints and use a matt varnish so adjusting to the different finish and changing on sealing but thats a me problem. Paints work well, good coverage and thin well for layering or washing. :)
Bronson D.

United States
09/01/2023
Love the paints
I love the paints, I'd skip their brushes though.
Andrew W.

United States