Customer Reviews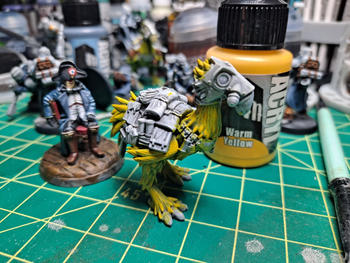 06/08/2023
rich color
Two thumbs up! haven't used it a ton but from what I have used it on its a great rich color.
Charles M.

United States
09/22/2023
It's NRD SHT, you wouldn't understand
Another batch for restocks and filling holes in the catalog
John L.

United States
08/16/2023
Amazing
I love these paints so much! Perfect coverage in one coat. Easy to open, shake, and the tip of the paint bottle gives me great control to only get a drop or two at a time
Dawn R.

United States
04/25/2023
Magnificent paint!
Over the past 40 years I have used a large number of hobby and artist paints. ProAcryl is very simply the best paint you can buy today for painting miniatures. The base colors have great coverage and mixability, even for airbrushing. The metallics are vibrant and have a very fine pigment.
Patrick K.

United States
04/24/2023
Perfect yellow for highlights!
Amazing color and coverage!
Andrew L.

United States