Customer Reviews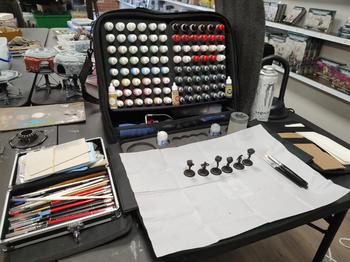 08/23/2023
Foam paint trays
The paint trays hold almost every brand of paint. Love the way they fit into the go bag Evo!
Michael T.

United States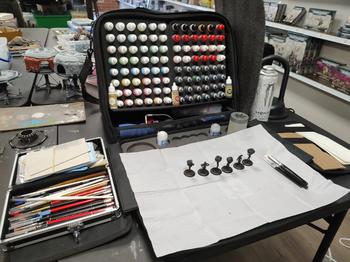 05/26/2023
Go bag
Love it! Keeps everything together, easy to use, holds loads of stuff.
Michael T.

United States
12/04/2023
They were a bit bigger than I thought, holds all the paint bottle real good though!
Gerald

United States
08/28/2023
Great item for use with or without the intended bag
Great overall experience with this item as it fits my intended use perfectly. It holds dropper bottles of paint just perfectly. Thanks.
Scott H.

United States
01/23/2023
Outstanding products, excellent customer service
Monument Hobbies paints and other products are the best on the market, clearly designed for painters by painters. The paint consistency is ready to go out of the bottle, the colors cover the full spectrum are always expanding, and the prices reflect and understanding of hobbyists' budgets and desire to accumulate equipment and paint. I would continue to patronize this company on the basis of their products alone, but their customer service and support community they've built is unmatched in the industry. I say with all seriousness, I cannot imagine anyone being disappointed in a purchase from this company.
Jerrod H.

United States