Customer Reviews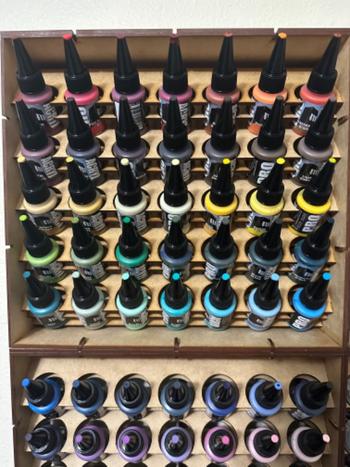 01/02/2023
Perfect upgrade to a great product
The original dropper lids are good but these are better. Less clean up and less paint wasted. If you plan to use these paints regularly then these lids are a must have.
Christopher D.

United States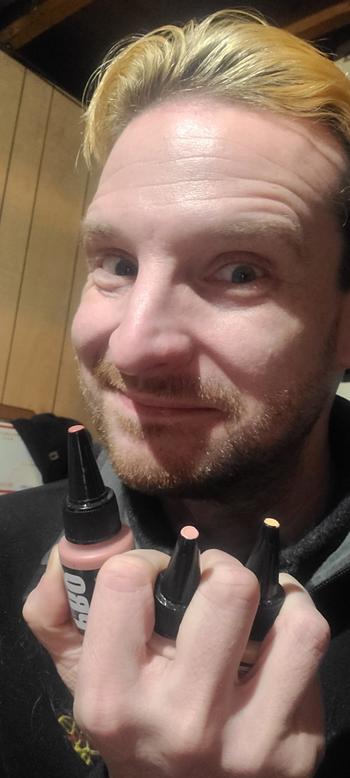 12/12/2022
Excellent and Affordable Alternative
I paint in an environment where the twist caps aren't feasible so it is awesome that these are offered as an alternative, awesome that they are affordable, and awesome that they work exactly as you would expect. They have also lasted years without any issues.
Michael W.

United States
01/23/2023
Best paint lid I've used in 55 years of miniatures painting
I use an airbrush for not only priming but for base coats, shadows and highlights. These lids provide me with the precise control of dispensing paint into the cup that I require. No waste and no modern art splatters on the outside of my airbrush. I even bought some of the Pro-Acryl empty bottles for my thinner and mediums.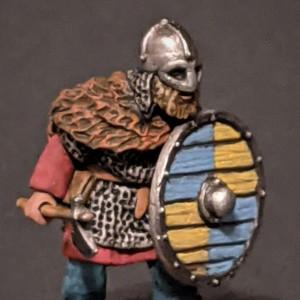 RM
Roger M.

United States
01/23/2023
Fantastic droppers and fantastic paint!
Been painting miniatures a long time and the Monument Hobbies paint line replaced all my paints. Just a superior product. Could not be happier
Rob I.

United States
01/04/2023
Amazing Caps, No Cap!
Cringe title aside, they really are great. The nozzle ones that come standard with MH paints are okay but the paint drying up the tip is not the best. I've replaced all of the nozzles with these dropper ones and I couldnt be happier. They seal tight, there is no dry paint on the tips, and I have more consistency when doing ratios.
Thomas B.

United States