Customer Reviews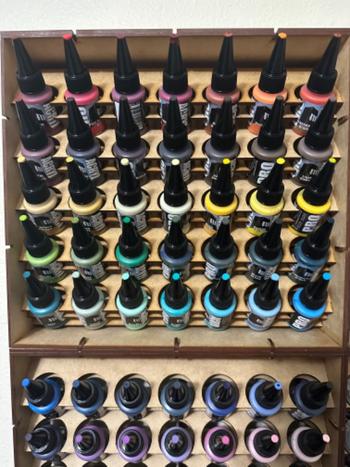 01/02/2023
Perfect upgrade to a great product
The original dropper lids are good but these are better. Less clean up and less paint wasted. If you plan to use these paints regularly then these lids are a must have.
Christopher D.

United States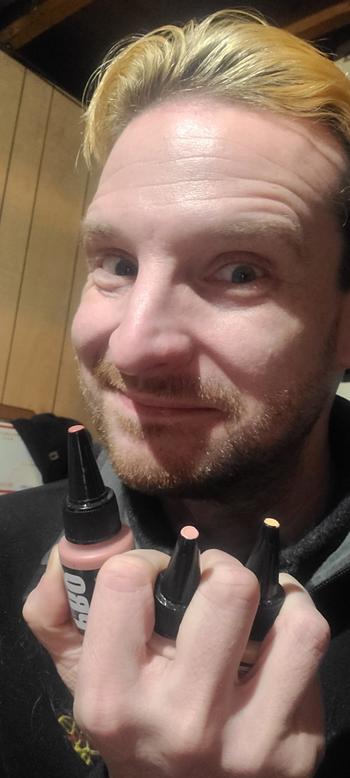 12/12/2022
Excellent and Affordable Alternative
I paint in an environment where the twist caps aren't feasible so it is awesome that these are offered as an alternative, awesome that they are affordable, and awesome that they work exactly as you would expect. They have also lasted years without any issues.
Michael W.

United States
02/28/2023
Great toppers
I love the pointed toppers. I am working to convert all my Monument paints to these. I like the control you have with them.
Ronald K.

United States
02/14/2023
Monument Hobbies delivers the good stuff
Every time I buy from Monument Hobbies it arrives a day early and is always packaged super securely. I really like these dropper bottle caps over the provided twisty ones. They're much more convenient for dispensing paint into an airbrush and do a good job at keeping my paint fresh. Just wish they sealed a bit more as paint tends to end up all over the nozzle when you shake them.
Cooper W.

United States
02/13/2023
Definitely worth every penny
The original tops were good, but these are so much better! I love how quick the service and shipping is, and of course the personalized thank you. Thank you all for such great products!!
Erin B.

United States