Customer Reviews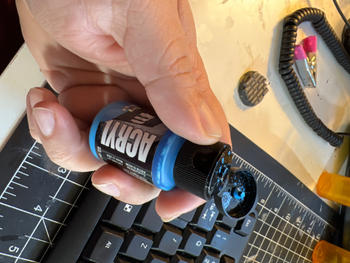 02/13/2023
Excellent alternative flip caps
These are great flip top caps! Very convenient to use and dispense more prescient amounts of paint. They do get some dried paint buildup which needs to get picked off from time to time, but that is unavoidable and to be expected for any kind of paint tops. My only criticism is that I wish the paints were sold with this type of cap to begin with.
Christopher V.

United States
03/13/2023
Flip Top Bottle Tops
Very good experience with this product. I will be buying more of them in the future. They work better, for me at least. The paint comes out a bit sooner than the other tops. BTW LOVE the ProAryl line of paints!
Ric F.

United States
02/01/2023
Diving in
I started only with your guys primer but the more of your paints I get and use the more I like them it's great! I definitely prefer the alternate caps though
sebastian s.

United States
01/23/2023
Excellent as always.
They are my favorite paints, hands down. I hate the standard bottle tops but love the flip top lids.
Brad S.

United States