Customer Reviews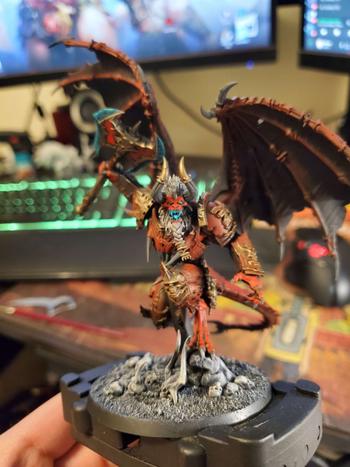 03/06/2023
Really good ****
Love this ****, been using it for about a year and have bearly used a full bottle. It's a great neutral color that is super easy to paint and it also keeps up since GW got rid of their version so to have one of similar quality is good and easy to replicate
Hunter O.

United States
01/12/2023
The best paint range I've ever used.
I love everything about this product and without hesitation am happy to recommend this range to anyone.
Nolan H.

United States
01/11/2023
Great texture
Exactly as described, great texture
Barry D.

United States
01/03/2023
Ninjon recommended, so I came
Great Quality, basing color is very neutral making it easy to accept washes/other paints, and the delivery was quick and easy
Albin L.

United States
01/02/2023
Great value!
I just opened my 1st tub. I switched to this product because of the value compared to that "other brand". In addition to the value the larger tub is much easier to work from.
CHARLES W.

United States