Customer Reviews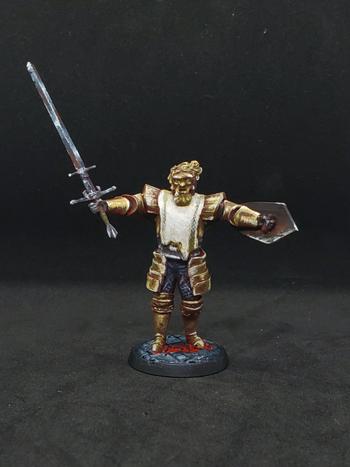 11/25/2023
Great service
Lately, I've relied on Pro Acryl for most of my painting and, while many of my LGSes have begun to carry them, the best selection and options come from Monument Hobbies
Edward C.

United States
11/20/2023
Great matte black!
This color like the others from the pro acrylic lines is truly something special. That said, I would like to pass on a piece of advice. Certain cheap hardware store primers, specifically white. Doesn't get along with this paint. Other primers, even from the same cheaper brands work great. It's just something about that white. I have tried it with other higher quality white primers and they have worked great. Don't let this stop you. It's a fantastic color to have in your arsenal. Get some!
Justin K.

United States
09/22/2023
The Only Black You'll EVER need
THE BEST BLACK EVER! And yes, I have tried black 3.0 and this just applies so much better and smoother
John L.

United States
08/28/2023
EXCELLENT PRODUCT
AWESOME , PAINT COVERS REALLY WELL
LORNE T.

United States
08/09/2023
Simple but amazing service
Was looking for this specific paints, the Coal Black and Titanuim White, decent price, fast shipping, amazing packaging. Love the store, would definiteviely buy again.
Jose R.

United States