Customer Reviews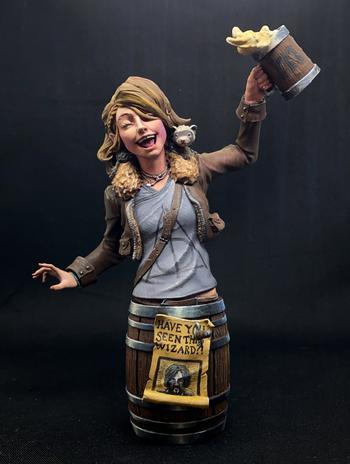 11/02/2022
The most versatile paints on the market
The transparents are my favourites from the entire Monument paint range. I use them on every paint job. Their versatility sets them apart from others: highly pigmented, can be thinned a ton, easy to apply with brush or airbrush, excellent for OSL, can be used like a contrast style paint over a zenithal, great for boosting vibrancy, and their transparent white is amazing for zenithal priming and NMM. They are also amazing when added to metallics or metallic medium to create awesome TMM.
Monnu

Canada
03/06/2023
An interesting product
I had good experience with these paints. The only issue I have is there seems to be a lot of trial and error and some of the colors cover much better than others. That being said, they really do a fine job of tinting once you get to learn how to use them.
Alex K.

United States
03/04/2023
Transparent Paints
Not only was the communication of my order outstanding, the delivery time was also exceptional. The transparent paints are so fun to work with, and they bring a new level is detail to my figs that I can't get without them. I will continue to use these paints for all my gaming needs.
MIKE B.

United States
02/05/2023
Game changer
These are just incredible. I've had trouble in the past with consistency in mixing my own glazes, but these are ready to go right out of the bottle. I haven't tried them all yet, but I have to say the white almost feels like cheating when doing bone, antlers, and teeth. It's so easy to layer them as you go to the ends to get a polished look at the tips. Perfect product in my opinion, and definitely a permanent fixture in my paint rack.
Scott B.

United States
02/02/2023
Pro Acryl base set
Great pigmented paints with smooth coverage and at 22ml per bottle it's the best bang for your money. the one thing i'm not to happy with is the bottle top, would have preferred something like Vallejo's.
Luis M.

United States